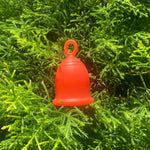 Are you looking for the best place to buy a menstrual cup? Congratulations! You've already taken the first step towards easy and worry-free periods. 
Asan is among the world's most trusted menstrual cup brands. In this blog, we will delve into how to choose a menstruation cup and how to buy a menstrual cup online.
firstly: what is a menstrual cup and how do i choose one?
A menstrual cup is a bell-shaped device that is used to collect your period flow. Most menstrual cups are made from silicone and last for years, making them more affordable and sustainable compared to pads and tampons!
Before researching menstrual cups online, you need to establish what type of menstrual cup you are looking for – are you looking for a menstrual cup for heavy flow, or perhaps the best menstrual cup for beginners? This will help narrow your search.
In terms of what to know before buying a menstrual cup, you should keep the following things in mind:
Choose a trusted brand, preferably one that manufactures its own cup and uses USP Class VI

medical grade silicone

Make sure you understand 

sizing:

Asan's menstrual cups come in light/medium and heavy flow 

Look for a

menstrual cup with excellent customer reviews online

Watch video tutorials to familiarise yourself with the different folds, so you can gain confidence in using the cup before it arrives!
If you'd like an in-depth menstrual cup buying guide, then feel free to check out our detailed blog on how to select the best menstrual cup for your body.
where can i buy menstrual cups near me?
If you're looking for where to buy a menstrual cup in store, the best place to check is a large pharmacy. However, since most pharmacies are unlikely to have much range when it comes to cups – and sadly, many still don't stock cups at all.
If you are looking to find the perfect cup for your body and needs, we advise you to buy a period cup online. This is because there is a real breath of choice. Just make sure you do detailed research before deciding which cup is right for you!
how much does a menstrual cup cost?
When it comes to menstrual cup online shopping, a high quality cup will cost you between ₹1,000 to ₹3,000.
The Asan cup has a flexible and soft texture and its design has been patented. While you might find cheaper cups online, it's important to verify the quality of the silicone and whether it is a well designed product.
Keep in mind that a good menstrual cup will last for years, which means you will save plenty of money on not having to buy pads and tampons – and will easily recover the initial cost of the menstrual cup.
can i buy a menstrual cup with online delivery?
Absolutely! Asan offers free delivery across India for your menstrual cup online purchase. We offer a menstrual cup with an innovative design that is extremely easy to insert and remove.
In terms of where to buy a menstrual cup, you can order directly from a brand or from online marketplaces like Amazon. 
Many shoppers find buying menstrual cups online easy with Amazon, just make sure you are ordering directly from the manufacturer rather than from a reseller.
can i buy an organic menstrual cup online?
Menstrual cups are made from silicone, which is not a purely organic material. Please do not listen to claims from silicone menstrual cup brands claiming to be 100% organic as this is not scientifically possible.
which is the best menstrual cup available in india?
Call us biassed, but we'd have to say the Asan cup is the best menstrual cup available in India. We use the highest quality materials and have a patent for our unique ring design, that makes it the easiest menstrual cup to insert and remove.
Don't take our word for it – check out these customer testimonials about how easy the Asan cup is to use! 
frequently asked questions
What's the difference between menstrual cup for high cervix and menstrual cup for low cervix?
If you have been looking at menstrual cups with different size options online, you may have come across the terms "high cervix" and "low cervix". The cervix sits at the very top of the vaginal canal, so the term "cervix height" actually refers to the length of the vaginal canal.
At Asan, we have done plenty of research about menstrual cup sizing and have found that the most important factor is not cervix high, but how heavy your period flow is. This is because most people have a enough cervix to fit a menstrual cup inside the vagina.
If you'd like to learn more about menstrual cups and cervix height you can read our detailed blog on this topic.


Is it possible to get a menstrual cup with trusted brand reputation online?
Yes, absolutely! Just make sure you do your research and look at menstrual cup reviews online. There are several menstrual cup brands that offer cups with long-lasting durability, a comfortable design, as well as even leak-proof guarantees.
Make sure you choose a brand that offers a menstrual cup made from medical-grade silicone and is clear and transparent about its quality standards.
Can I get a menstrual cup with international shipping online?
This depends which platform you order from. Often, Amazon and eBay offer international shipping for menstrual cups. Depending on your location, you may have to pay extra for shipping and also pay for customs.
If you're looking for a menstrual cup with hassle-free returns keep in mind that most brands don't offer returns or exchanges as menstrual cups are regarded as hygiene products.
Can I get a menstrual cup for postpartum use online?
Due to risk of infections, cups should never be used for postpartum bleeding (this is the bleeding you experience after childbirth, when your body is shedding the tissues it built up during pregnancy).
We advise that you avoid any form of insertable period products during postpartum bleeding. You can use a menstrual cup once your regular menstrual periods return.
What about discounts? Where can I buy a menstrual cup at discounted prices online?
If you are looking for the best online deals on menstrual cups, look no further than Asan! This is because we offer great menstrual cup value packs including our combo pack of two different sizes (which is a great starter kit) as well as our combo pack of the Asan cup and OneDrop cleanser.
Is there a menstrual cup subscription service online?
The great thing about period cups is that they last for years – you don't need to buy them every month like tampons and pads. So you don't really need a subscription service. If your cup is looking old or damaged, you can always replace it with a new one.


Can I buy a menstrual cup with discreet packaging?
We totally understand that when you are ordering a cup online, you will likely want discreet packaging. Asan uses a simple, eco-friendly cardboard shipping container to send you your products, and we don't state the contents of the shipment on the outside. It's both discreet and environmentally friendly!


What about customer support? Is there a menstrual cup brand with customer support online?
Yes, for sure! Asan offers fantastic customer support via the chat option on our website or via email. We also have fantastic menstrual cup FAQs online – have a look at our detailed FAQ page which offers user-friendly instructions on how to perfect the art of using a cup!
You can also have a look at our resources on menstrual cup folding techniques, insertion and removal tips, and cleaning and care instructions.